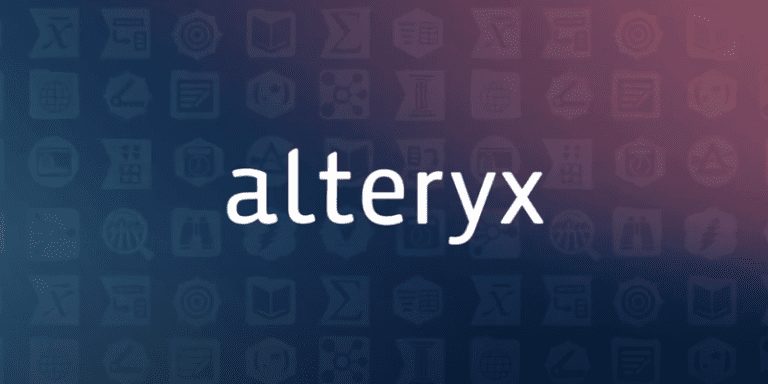 Source: Alteryx
Alteryx recently announced that it has acquired cloud platform for AI provider Hyper Anna and no-code data modeling firm Lore IO, according to multiple press releases (1, 2). The Hyper Anna buy will enable Alteryx to automate the end-to-end analytic pipeline from data sources to AI-driven insights. Its acquisition of Lore IO provides Alteryx with the talent and technical know-how to leverage cloud-native, elastic compute within Alteryx Designer Cloud and Alteryx machine learning.
Alteryx is a self-service data analytics software company that specializes in data preparation and data blending. Alteryx Analytics Hub allows users to organize, clean, and analyze data in a repeatable workflow. Business analysts find this tool particularly useful for connecting to and cleansing data from data warehouses, cloud applications, spreadsheets and other sources. The platform features tools to run a variety of analytic jobs (predictive, statistical, spatial) inside a single interface.
With the acquisition of Hyper Anna, Alteryx customers leveraging the platform will be able to surface hidden signals, quickly scale automated insights, and enable anyone with data storytelling capabilities. The Lore IO management team has deep expertise in product and engineering for large-scale infrastructure, big data, machine learning, and analytic and cloud applications.
In a media statement on the Hyper Anna news, Alteryx CEO Mark Anderson said: "Hyper Anna's mission to enable everyone, regardless of analytical background, to access data insights aligns perfectly with the Alteryx vision to enable every person to transform data into a breakthrough." On the Lore IO acquisition, he added: "Lore IO brings a talented and tenured team that has decades of combined experience building mission-critical, cloud and analytics applications to increase big data fluency that enables customers to rapidly deploy analytics."

The post Alteryx Acquires Hyper Anna and Lore IO During Banner Month of October appeared first on Best Business Intelligence and Data Analytics Tools, Software, Solutions & Vendors .
Auteur d'origine: Timothy King