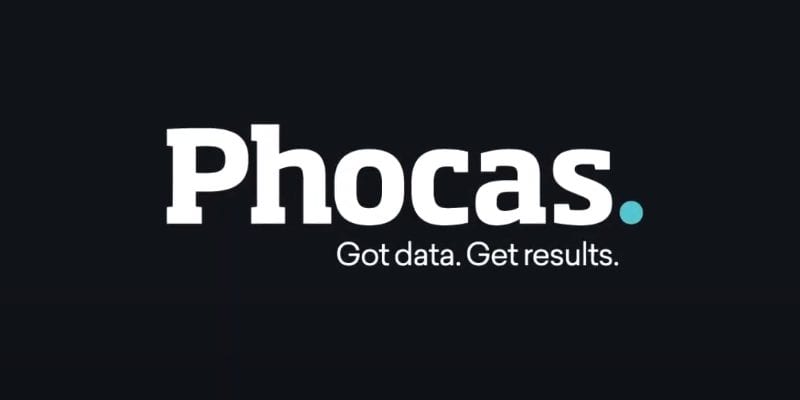 Source: Phocas Software
Phocas Software announced today that it has raised $45 million in new funding, according to a press release. The round was led by Ellerston Capital with inclusion from existing investor OneVentures. The capital injection will enable Phocas to hasten its growth in America and the United Kingdom, as well as expand into new verticals and continue developing its core data analytics offerings.
Phocas Software offers a cloud-based business intelligence and data analytics solution for the manufacturing, distribution, and retail industries. The product consolidates essential business data from common ERP, CRM, and AP/AR systems to generate organizational insights and financial performance through historical and predictive analysis. The vendor operates on a core philosophy that enables end-users to track and report on essential KPIs and metrics that are specific to role and industry. Users can also customize reports to meet their unique needs.
Phocas will use the finding to invest in its core data analytics and new financial products which, according to the company "are in high demand by midmarket manufacturing, wholesale and retail businesses." More specifically, Phocas will utilize the funds to invest more heavily into sales and marketing in the US and United Kingdom, as well as grow out its AI capabilities.
In a media statement about the news, Phocas Software CEO Myles Glashier said "Phocas always has a razor-sharp focus on the customer. As an agile organization, we continue to respond to their needs. Customers will benefit from this new investment as we expand the features and functionality of the core product for our clients' sales, purchasing, and executive teams. We also continue to bring business intelligence to the finance function, making financial performance analysis a daily not a monthly activity."
Read Phocas raises $45 million in capital raise in the Phocas business intelligence blog to learn more.

The post Phocas Software Nabs $45 Million in Funding for Vertical-Specific Analytics appeared first on Best Business Intelligence and Data Analytics Tools, Software, Solutions & Vendors .
Auteur d'origine: Timothy King